Heat Interface Units (HIUs)
Hydraulic Interface Units (HIUs) – also known as heat interface units -make up an essential part of any residential district heating system. HIUs allow your clients to connect and access instant and reliable hot water and central heating 24 hours a day.
By seamlessly connecting with central energy centres, HIU's allow consumers to access affordable, sustainable heat. When combined with our SMART metering solutions, HIU heating unit give residents a greater knowledge and control over their energy consumption.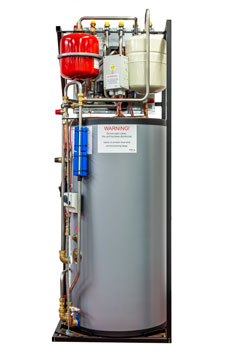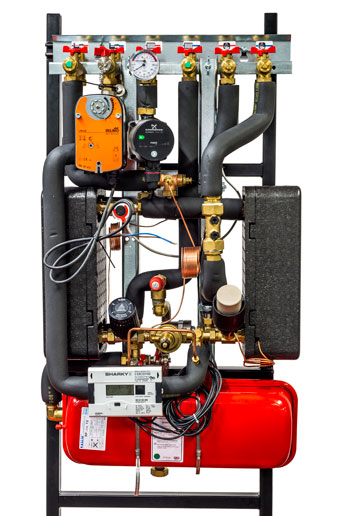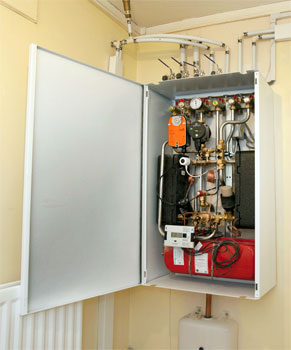 We offer a range of HIUs which allow us to provide the optimum solution for projects of all types and sizes.
Our HIUs are all CE marked and are based on many years' experience in district heating. They have a proven design, with over 100,000 of our HIU heating units installed in the UK and Europe to date.
Business benefits
There are several types of HIU and each brings its own benefits. Shared common advantages include that they are compact, need no flue or room ventilation, offer the same advantages as having an individual boiler and can contribute to an improved Standard Assessment Procedure (SAP) rating.
One tangible benefit is that hydraulic interface units produce no combustion in the residence, making them exceptionally safe. This means landlords and owners don't need a costly annual Gas Safety Check on each unit. On an 80 residence project this can result in savings of £120,000 over a 20 year period.
Gas installation is covered by strict legislation and in developments such as high rises, is subject to extremely stringent and complicated planning regulations. By installing a heating system incorporating HIUs, this expensive to implement and difficult to meet legislation can be avoided as there is no need for a network of gas pipes throughout the building.
Environmental benefits
Hydraulic Interface Units allow groups of residents and businesses to access regular and reliable heat and hot water. Depending on the technology used in conjunction with the HIU, this heat and hot water can be sustainable or renewable. The combination of metering and heating controls allows residents to modify their consumption.
Studies have shown that when given access to information about their heat usage and its subsequent cost, residents have reduced their CO₂ emissions by up to 30%.
Read more here:
Direct Heating Unit (Heat Only)